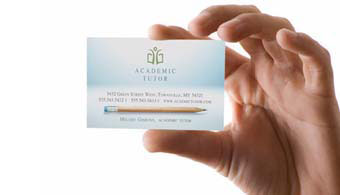 Did you know your business cards could be your most effective tradeshow or exhibit sales tool? The other sales materials and promotional brochures and flyers you hand out at these events may or may not make it back to your customer's offices or businesses, but most potential clients and future customers tend to keep business cards from these events.
You could buy preprinted templates and make your cards yourself, but you might want to consider ordering custom printed cards that match or complement your other printed materials such as banners, table displays, catalogs, brochures and so on. By planning a coordinated marketing package that combines all these various pieces of display and print advertising, you can brand your company or product and increase the power of each single advertising product exponentially.
What are the main benefits of business cards?
While there are many ways any company can leverage business cards, the three main benefits are:
Affordable Advertising
Think of your business card as a mini, mobile billboard that can travel to any place on the globe, faithfully advertising your goods and services 24 hours a day, 7 days a week. You would be hard pressed to invest in any other type of advertising that would give you as much bang for your buck. Best practice: always have a generous supply of business cards on your person, and hand them out liberally.

Establishes Your Trustworthiness
Which business seems more credible to the consumer: The one with a professional sounding business name, street address, telephone number and website information, or the one with a name and email address? Most would agree that the more information one can provide about their business, products and services, the higher their trustworthy quotient would be. Business cards are an affordable way to tell your company's story and build your credibility.
Inexpensive and Informative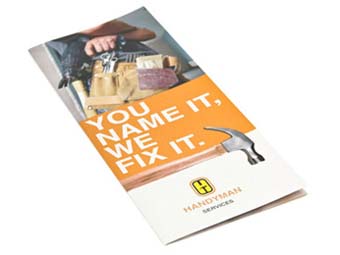 Whether you decide to purchase them or print them yourselves, for less than two cents per card, business cards are well worth the investment. Actual costs per card, of course, are dependable upon factors such as whether the cards are black and white or color, plain or embossed, and for forth. However, it is surprising how much information is conveyed in such a small space: contact information, additional locations, online information or even maps to your physical location(s).
What's the best way to get your business cards circulated? You can:
Hand them out to prospective clients
Post them on bulletin and message boards
Enclose them in mailings
Leave them with your tip at restaurants
Stage them on display table at tradeshows and other events
Wear them as nametags
The key here is to get those business cards out of the box and into the hands of potential new clients. Try some of the tips above, and you'll find yourself coming up with other creative ways to use your business cards as sales tools to grow your business to new levels of profitability.
Check out our Facebook Page and follow us on Twitter!