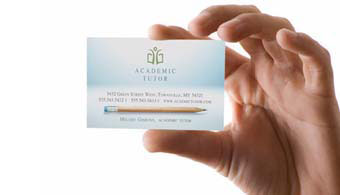 How do you perceive your business card – as just another piece of paper with contact information about your brand or product or as a mini brochure with the power to market your business to highly qualified, targeted prospects? Think out of the box and harness the valuable advertising real estate on the back of your business card to create an advertising vehicle that works tirelessly to generate new sales for your bottom line.
Conquer the Basics First
Before you tackle the job of exploiting the back of your business card to engage or entertain your target market, take care of the essentials first.
For best results, stick to a standard size business card printed on traditional card stock. Unusual sizes and shapes or non-conventional stock such as plastic, laminated or metal cards offer a temporary appeal because they are different, but what happens to them when your prospects gets back to the office or wants to store them?
Odd-shaped or sized cards cannot fit into traditional card storage options such as rolodexes or card files, and may be shoved in a junk drawer or discarded. In addition, if you or your prospects want to jot note or write some price quotes on a business card, it is easier to write on paper than plastic or other media.
Use the front of your business card for important information such as your name, your company name or brand, and your contact information. Now, let's talk about leveraging the back of your business card as a marketing opportunity.
Back of Business Card Marketing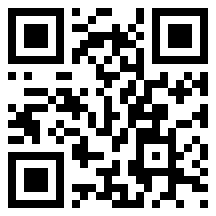 Are you wondering, "How much information can I convey in such a limited space?" Think Twitter to get your creative juices flowing. There is a wealth of information to be relayed in just 140 characters or less. For instance, a CNN post entitled "10 Famous First Tweets" notes Warren Buffet's first tweet: "Warren is in the house."  Buffet followed that tweet with a second one, and with just two tweets to his credit, garnered almost a half a million followers according to Entertainment Today.
Our point? You do not need to be wordy to make the most of the advertising potential of the backside of business cards, but you do need to be innovative. Here's our Top Ten  list of for creative ways to use the back of your business cards:
 *Proclaim your company's vision statement or tagline.
*Support or fundraise for your favorite charity or cause.
*Provide maps or directions to your location(s).
*Offer valuable charts and graphs such as mortgage interest tables or gratuity tipping calculators.
*Imprint them with QR codes or tracking URLs to gather critical tracking information for evaluating marketing efforts.
*Advertise promotional specials or discount offers.
*Purchase personalized rubber stamps and imprint messages, quotes or discount offers on the back of cards.
*Add a small magnet or order cards with a magnetic backing.
*Order cards imprinted with "your next appointment" information on the back.
*Include a list of local events or sports team calendars.
By adding information to the back of business cards to make them more useful, you increase their value to the recipient and increase the odds of keeping them out of trashcans and in the hands of potential new customers.

The beauty of this type of advertising is you can change it to suit the needs of your business. For instance, you can change the back of your business card each time you order a new set of cards, but keep the front information the same. Business cards are an inexpensive way to complement other types of advertising such as outdoor and indoor signage and displays, and an easy way to get a high ROI.
Metropolitan Digital is our sister store where business owners will always save 25% on business printing—including business cards.  We hope you'll like us on Facebook and add us to your circles on Google+ and do connect with us on LinkedIn!
Resources:
http://www.today.com/entertainment/famous-first-tweet-roundup-how-does-hillary-clintons-compare-6C10262996