While there are probably many ways to increase sales and find new customers, not all of them are time or cost effective for all businesses. For instances, many small businesses cannot afford to buy bigger showrooms or hire more salespeople, but they might be able to invest more money in a well-planned advertising campaign.
Let us look at three ways to use any advertising campaign to generate more sales and attract new customers for any product or service.
Create Compelling Content
No matter what advertising media you favor such as outdoor or indoor signage, flags and banners or other types of displaying advertising, if your content doesn't hook the prospect's attention and induce them to take action, you aren't gaining the most for your advertising dollars.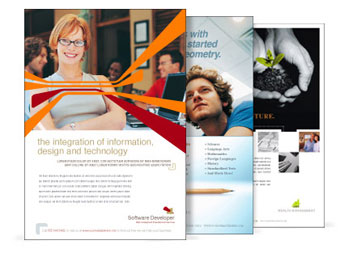 In addition to engaging customers and generating sales, exclusive, customer oriented advertising content encourages frequent visits to a physical location or website, wins new customers, and keeps brand image and reputation top of the mind.
A prime example of the power of compelling content is The Coca-Cola Company. In business since 1886, they still maintain a robust advertising campaign to ensure brand recognition. Additionally, odds are the name Coca-Cola instantly brings some advertising jingles to your mind such as this one "Coke – it's the real thing" (1969 slogan). Designing and implementing a consistent advertising campaign in your choice (or mix) of media options is a guaranteed way to increase your sales.
Provide Useful Information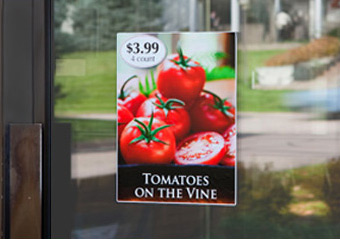 Who says advertising has to be boring or product oriented? Think creatively and offer value-added information, tips and promotional offers to your customers and prospects. Maps, poll results, customer testimonials and technical advice are just a few of the ways you can use your advertising dollars to reward your target market with beneficial information. As a bonus, you build customer loyalty and secure repeat sales for your products and services.
Variety Is the Spice of Advertising Life
We touched briefly on the value of being captivating rather than unexciting because, as the old saying goes, familiarity breeds contempt. Using the same ad copy campaign after campaign can end up hurting you in the end because your customers and potential buyers may become bored, annoyed or even tune out your marketing communications.
Going back to our example business The Coca Cola Company, in the years 1886 to 2012, the company used over 60 different slogans to keep the image of their product fresh, new and inviting to their target market.
Changing slogans or ad copy is not the only way to keep marketing campaigns robust and appealing. Many companies use their advertising campaigns to introduce new products or to feature products to encourage sales. As an example, this month we are featuring tablet displays. Tablet displays can display tablets vertically or horizontally making it easy and convenient for your customers to give them a test run. They look attractive on table or counter tops and feature anti-theft hardware to protect the tablets. What products or services could you feature in your advertising campaigns this month? What actions do you need to take to make your advertising campaign more appealing to generate more sales?
Metropolitan Display has all the display advertising products you need to turn your sales around. The key to boosting sales with advertising campaigns is to think outside the box, look for product displays that will help your inventory stand out and above all, offer superior customer service!
We hope you'll like us on Facebook and connect with us on LinkedIn